News & Updates
ANOTHER VERY SUCCESSFUL YARD SALE FUNDRAISER
Despite the threat of foul weather, the 2023 Yard Sale fundraiser was full of good spirits as shoppers descended upon the Congregational Church of Needham for the annual event. This is the first time the yard sale required an indoor venue, but as they say, "better dry than sorry!", and buyers were a-many.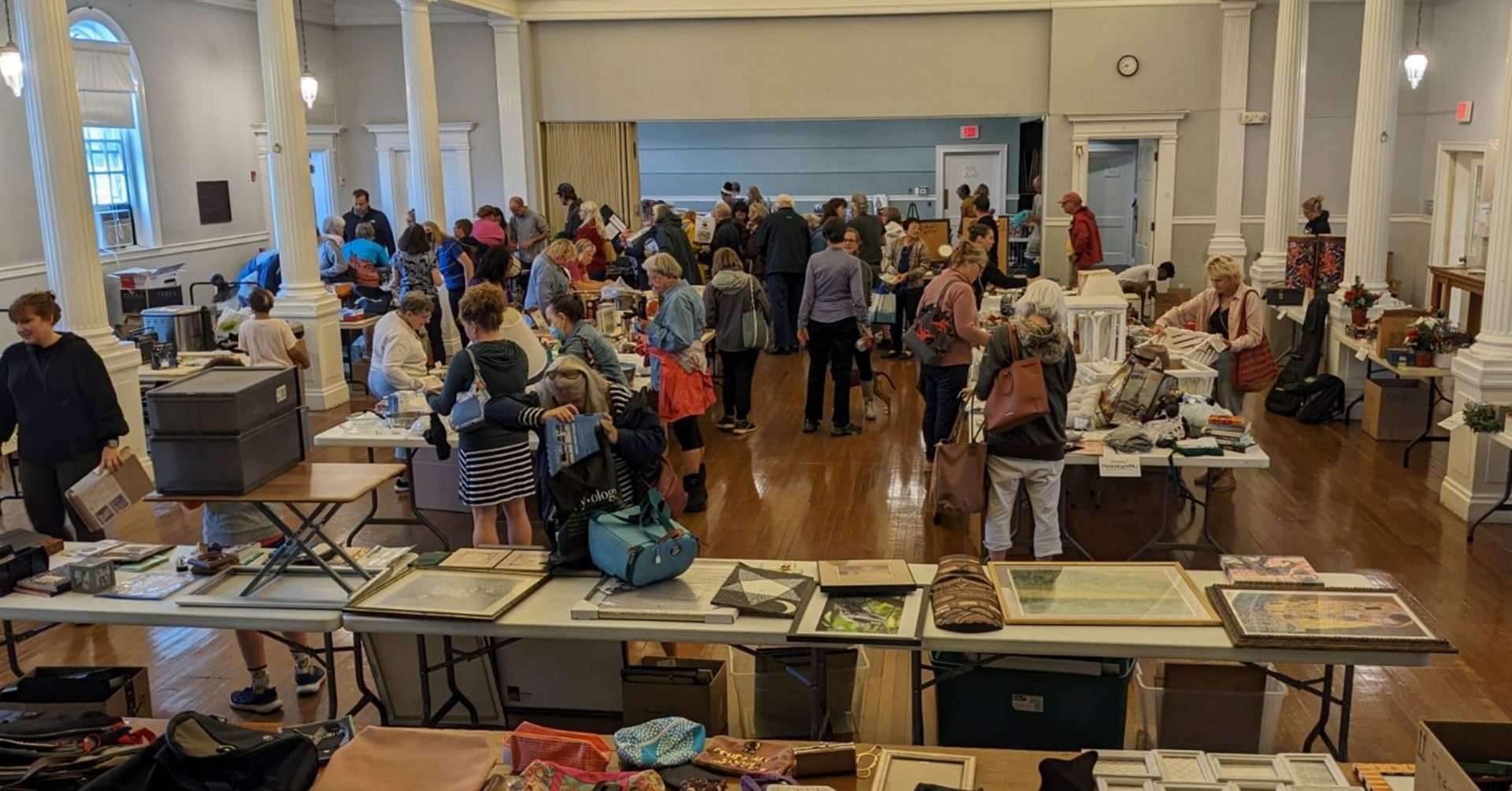 Much gratitude is due to all who contributed their time and their personal treasures to this year's successful yard sale! Proceeds will be used for education needs in our partner village.
AUGUST 2023 DELEGATION
An August delegation to Santa Maria Tzeja departed from the US August 1st, and returned twelve days later. It was a small yet devoted group of village visitors. A report back with online access will be scheduled in the fall. So stay tuned here!
FEBRUARY DELEGATION REPORT-BACK PRESENTATION
The Report Back of the February delegation was held via Zoom video conference on Sunday March 26th and it included nine speakers from the delegation, each sharing their individual voice and perspective on their visit to Santa Maria Tzeja, with updates from Santa Maria Tzeja. Here is a recording of this illuminating presentation.
A TIME OF SORROW
Kay Taylor was a bridge builder. A life calling that she was a natural at. This partnership emerged because Kay was the right person in the right place at the right time.
With profound sadness, we report Kay's passing on Oct 21, 2022. The light she brought to our world lives on and shines bright.
—————
Get Involved
A BOOST FOR THE PARTNERSHIP, AND A MUCH-VALUED DAY OF LABOR ON A LOCAL COMMUNITY FARM.
On June 10, 2023, a dedicated group gathered at the Natick Community Farm to volunteer their services for maintenance and improvements around the farm's property. Each volunteer contributed not only labor, but sponsorship support to further the cause of this 36 year Partnership. Our gratitude goes out to each of these hard working people!
ENGAGEMENT WITH THIS PARTNERSHIP
For more than 30 years, the Guatemala Partnership has provided opportunity to countless people seeking to broaden appreciation of the world beyond their own borders. It is by direct experience and personal interactions that deep understanding is best achieved. With its established relationship to a remote developing world village, the Partnership offers many levels of rewarding engagement.
in a pandemic… the virtual delegation experience
A 34 year string of twice-a-year visits to Santa Maria Tzeja was interrupted by the world wide coronavirus pandemic. In total, the Partnership had to forego 4 semi-annual visits to the village between August 2020 and February 2022. However, losing touch with our partner village was not an option. Partner letters were exchanged electronically using the the village's computer classroom. Online meetings with village committees took place to the extent limited internet would allow. This has kept our partnership bonds strong and our friendships true.
Family Network
The partnership between Santa Maria Tzeja and Needham includes nearly 120 letter-exchange relationships, most between a family in the village and one in the US. Some of these relationships have endured over 25 years! Each visiting delegation brings new letters to the villagers, and returns with reply letters. A network of volunteer translators facilitates the semi-annual correspondences.
AUGUST 2023 LETTER EXCHANGE COMPLETED
The letters written by families in Santa Maria Tzeja have been returned to Needham and will be undergoing translations over the month of September.